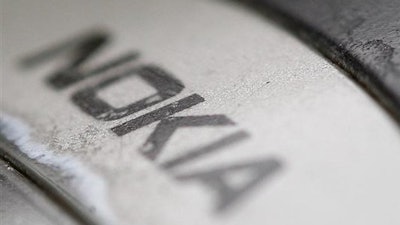 Cenova Financial Services, @CenovaFinancial
HELSINKI (AP) — Telecom networks provider Nokia reported Thursday lower third-quarter earnings and said it would start a new cost-cutting scheme as it waits for demand for the new 5G systems to pick up.
The Finnish company said that its net profit for the July-September period stood at 309 million euros ($352 million), down from 516 million euros a year earlier. Sales were nearly flat at 5.5 billion euros.
Nokia announced a cost-cutting program aiming for annual savings of 700 million euros by the end of 2020. It didn't provide details on the expected global job cuts.
"Our industry is one where a constant focus on costs is essential," Nokia CEO Rajeev Suri said. "The plan we are announcing today is the logical step to take as the completion of our Alcatel-Lucent-related cost saving program draws near."
Suri referred to Nokia's current 1.2 billion-euro savings and synergies scheme launched shortly after the 2016 acquisition of the French-U.S competitor Alcatel-Lucent.
Nokia, based in Espoo, Finland, has struggled with the industry's low growth as demand for the existing 4G networks has peaked and operators haven't been yet investing heavily in the faster but more expensive next-generation 5G networks.