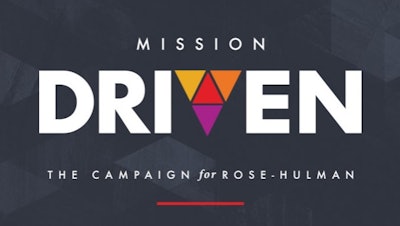 ERRE HAUTE, Ind. (AP) — The Rose-Hulman Institute of Technology has kicked off a $250 million fundraising campaign to help bolster the western Indiana school's undergraduate science, engineering and math education programs.
The "Mission Driven Campaign for Rose-Hulman" announced Monday includes $100 million for scholarships and financial aid; $85 million for new educational approaches and technologies; $50 million for new spaces to expand networking and learning; and $15 million for faculty support and other collaborative academic programs.
More than $165 million was raised before the campaign's public launch.
The school says the campaign follows an academic strategic planning process to examine how Rose-Hulman can remain focused on its core mission of providing students with top undergraduate science, engineering and mathematics education.
Rose-Hulman's Terre Haute campus has about 2,100 undergraduate students and nearly 100 graduate students.