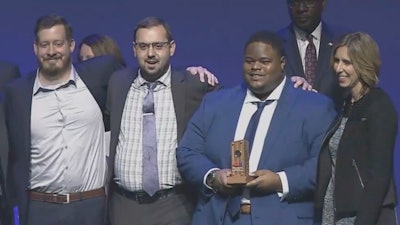 Syracuse LaunchPad, @LaunchPadSYR
BUFFALO, N.Y. (AP) — A Syracuse business startup that created a portable electric vehicle charging unit will receive $1 million in funding from New York state as the winner in an economic development contest.
SparkCharge was announced this week as the grand prize winner of the fifth annual 43North competition. The state-sponsored competition aims to encourage entrepreneurs to settle in Buffalo, the state's second largest city.
As a winner, SparkCharge will receive free incubator space in Buffalo for a year.
Seven other startups won $500,000 in funding as finalists in the competition.
Democratic Gov. Andrew Cuomo says the contest is helping to make Buffalo a top destination for startups.