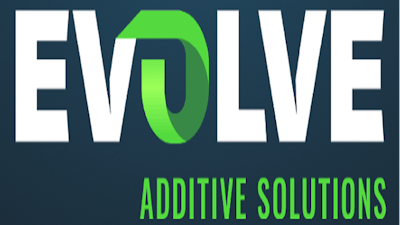 Evolve Additive Solutions, the providers of the Selective Thermoplastic Electrophotographic Process (STEP) technology focused on improving manufacturing, has announced the completion of an equity investment of $19M led by the LEGO Brand Group with participation from Stanley Black and Decker Investments and a third undisclosed investor.
STEP, designed for automated manufacturing and factory-floor integration, allows users to utilize production-grade thermoplastics for volume manufacturing applications across multiple industries, including consumer products, automotive, industrial and medical. The scalable platform combines Evolve's own proprietary technology with the proven capability of electrophotography, to produce additive manufactured parts that meet or exceed traditionally manufactured parts.
"LEGO Brand Group has invested in Evolve because it is an attractive investment opportunity, which can benefit the LEGO brand. The LEGO Group has been using Additive Manufacturing technology for more than 20 years. Today, the company mainly employs the technology to create prototypes in the development of new products and we believe that the technology will become an even more important supplement to the current injection molding capabilities in the future. With Evolve Additive Solutions we have found a very competent partner within this area," said Per Hjuler, LEGO Brand Group business development.
"We are excited about the potential impact that Evolve's unique Additive Manufacturing technology could have on the production of high quality medium volume plastic components for a number of our product categories," said Tim Hatch Chief Technology Officer for Stanley Engineered Fasteners.
Other investors in Evolve Additive Solutions include Stratasys, Inc. as a minority shareholder as well as an undisclosed investor. BNP Paribas acted as exclusive financial advisers to Evolve. The senior management team of Evolve Additive Solutions brings over 40 years of combined experience in additive manufacturing and is supported by a very experienced Board of Directors with expertise in managing and counseling both private and publicly-held companies.