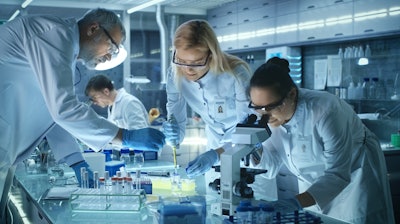 SANTA FE, N.M. (AP) — A state economic development fund is providing up to $3 million to help spur growth of New Mexico bioscience startups.
Gov. Susana Martinez announced Thursday the Catalyst Fund will provide the funding to BlueStone Venture Partners LLC which in turn will match the state funding and invest in technology companies in early stages of development.
Martinez's announcement says BlueStone Venture Partner is a new venture capital firm with a focus on life science technology investments.
The Catalyst Fund is comprised of $10 million in public money allocated by the New Mexico State Investment Council, $5 million from the U.S. Treasury's State Small Business Credit Initiative, and $5 million in commitments from private institutional investors.