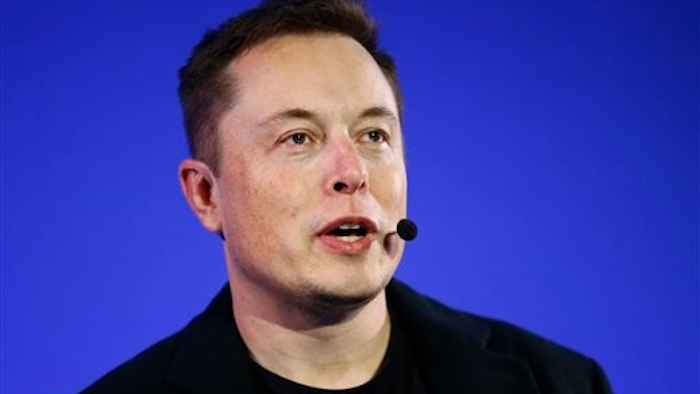 AP file
The AP has reported that Tesla CEO Elon Musk is laying out his rationale for possibly taking the company private, saying the move would free the electric car maker to focus on long-term goals, rather than the quarterly concerns of Wall Street:
"Musk detailed his proposal in a blog post on the company's website Tuesday, hours after stunning the company's followers by casually tweeting that he might take it private.
Musk complains that Tesla is 'the most shorted stock in the history of the stock market' and many people 'have the incentive to attack the company.'
He says no final decision has been made. But he says any deal would be structured so that shareholders could opt to remain investors or be bought out at $420 per share.
That would cost about $70 billion, making it one of the biggest buyouts in U.S. history."
Later in the day, the NASDAQ halted trading of Tesla, citing concerns that Musk may have violated SEC rules that violate companies making "market-moving statements."
CNBC interviewed Harvey Pitt, former SEC chairman, suggesting that Musk's disclosures "might constitute fraud if any of the facts .. are not true" or if any of the information was publicized with the intention of boosting Tesla's stock price.