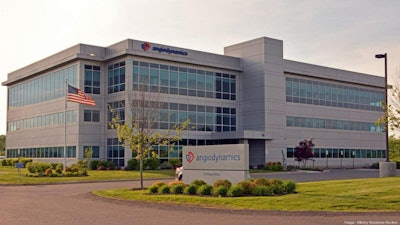 Albany Business Review, @AlbanyBizReview
COLONIE, N.Y. (AP) — A New York-based medical device company will pay the U.S. government $12.5 million to resolve allegations that it had health care providers submit false claims to federal programs.
The Department of Justice said Wednesday that suburban Albany-based AngioDynamics will pay $11.5 million to resolve allegations related to an unapproved drug delivery device. The company will also pay another $1 million to settle claims stemming from a device used to treat malfunctioning veins.
Federal prosecutors say the company misled consumers that federal programs would cover their devices' costs.
The government also alleged AngioDynamics was aware that insurers declined to provide coverage for certain procedures and instructed health care providers to use inaccurate billing codes when submitting claims.
AngioDynamics said in a statement that the decision resolves a previously reported matter.