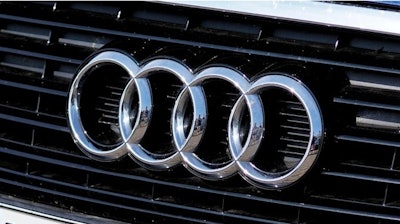 AP Photo
BERLIN (AP) — Audi's chief executive is seeking his release from jail during an ongoing investigation of suspected fraud as part of parent company Volkswagen's diesel emissions scandal.
Rupert Stadler was arrested June 18 due to fears he might try to evade justice. Authorities had earlier searched his private residence on suspicion of fraud and indirect improprieties with documents.
News agency dpa reported that Munich prosecutors said Thursday that Stadler has filed a complaint against being kept in investigative custody, which they will now consider.
Audi said shortly after Stadler's arrest that it had complied his with request to temporarily relieve him of his duties. The company named sales chief Abraham 'Bram' Schot as its interim CEO.
The probe against Audi follows the emissions scandal that has rocked Volkswagen since 2015.