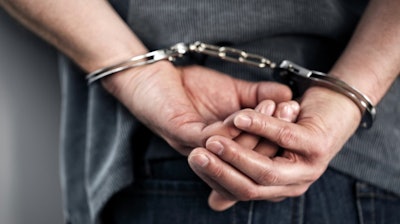 BOSTON (AP) — Authorities say a Chinese national has been charged with conspiring with a Chinese military research institute to illegally export U.S. goods used in anti-submarine warfare to China.
Federal prosecutors say 41-year-old Shuren Qin, who lives in Wellesley, Massachusetts, was arrested Thursday. He's charged with visa fraud and conspiring to violate U.S. export regulations.
Court documents say Qin illegally exported nearly 80 devices used to detect and monitor sound underwater to a Chinese military research institute affiliated with the People's Liberation Army.
The documents say Qin exported the goods to Northwestern Polytechnical University by lying to the U.S. supplier and concealing the true recipient. Such exports are prohibited without a license.
Qin is to appear in Boston federal court Friday. It wasn't immediately clear whether he has an attorney.