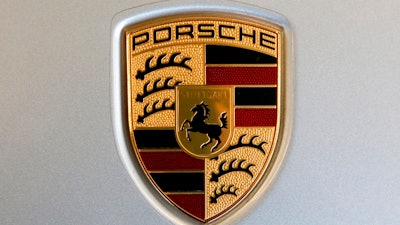 AP Photo/Gene J. Puskar, file
BERLIN (AP) — Prosecutors have carried out raids at 10 locations in southern Germany in an investigation of current and former managers at automaker Porsche, a unit of Volkswagen, over the company's diesel emissions scandal.
Stuttgart prosecutors said Wednesday's raids, in the southern states of Baden-Wuerttemberg and Bavaria, are part of an investigation into suspicions of fraud and misleading advertising. They said the investigation concerns a Porsche board member, another member of its upper management and a third person who is no longer employed by Porsche.
Prosecutors elsewhere in Germany are investigating alleged wrongdoing at Volkswagen and Audi, another of the German automaker's units, in cases related to the scandal over the manipulation of diesel emissions that broke in 2015.