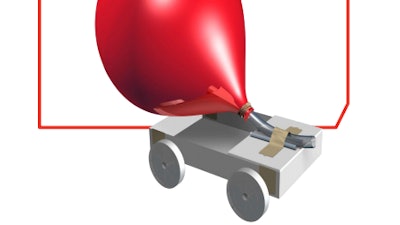 DETROIT (AP) — More than 500 elementary school students from around the world are expected to show off their engineering-themed projects as part of SAE International's conference in downtown Detroit.
The 12th Annual A World In Motion International JetToy competition will be held from 9 a.m. to 2 p.m. Wednesday at Cobo Center. It is expected to be broadcast at 10:30 a.m. on Facebook Live.
Engineering design teams of four students each will compete in distance, accuracy and timed events. Each activity requires teams to solve a challenge to design, build and test a product.
Organizers say the competition enables students, teachers and volunteers to come together and share their engineering skills and knowledge.
The SAE International's WCX World Congress Experience runs through Thursday in Detroit.