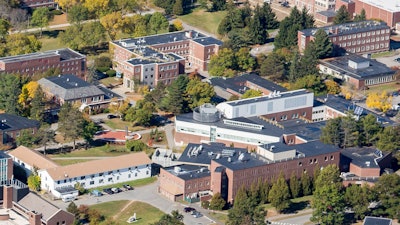 University of Maine
ORONO, Maine (AP) — The University of Maine has received a $10 million gift for its new engineering building.
The Kennebec Journal reports UMaine president Susan Hunter said the gift is from the family of a graduate of the school's engineering program. Hunter says the donor will be identified later and the building will be named after them. University officials say the donation is the largest gift to the flagship campus from a living donor.
UMaine's undergraduate engineering program has grown 70 percent in enrollment since 2011. University officials say the new building will help the school with its growing demand.
Lawmakers previously approved a $50 million package to help with construction of the $80 million building. Officials plan to start construction in spring 2020.