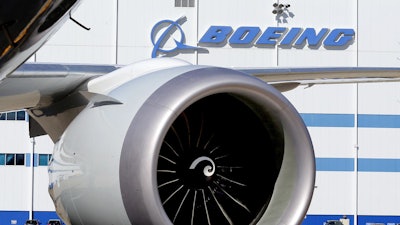 Boeing wrapped up a crowdsourcing initiative on March 9, 2018 that gathered employee ideas for workforce investments that the company has pledged to make as a result of the benefits of tax reform legislation.
Boeing asked employees directly for ideas on how to spend $100 million on learning and development for the future. The company built a custom survey that was emailed to all employees, as well as housed on branded iPad "idea stations" set up throughout factories.
In total, the effort generated more than 40,000 ideas from employees across the globe.
Employees voted on four categories of investments, with real-time results updated every day to encourage participation. Of the categories, improving technical development programs received the highest number of votes, followed by reskilling for jobs being affected by technology disruption. The other two categories were modern, accessible learning and support for first-line leaders.
Employees also had the option to submit ideas in a free response field for other ways to invest the $100 million. Ideas included increased work swap and rotation programs, new tools and software, rapid prototyping and enhanced options for continuing education.
The planned investment in workforce development is part of a $300 million employee-related and charitable investments the company announced in December 2017 as a result of tax reform legislation. The investments focus on the future of employees and communities:
$100 million for corporate giving, with funds used to support demand for employee gift-match programs and for investments in Boeing's focus areas for charitable giving: in education, in our communities, and for veterans and military personnel.
$100 million for workforce development in the form of training, education, and other capabilities development to meet the scale needed for rapidly evolving technologies and expanding markets.
$100 million for "workplace of the future" facilities and infrastructure enhancements for Boeing employees.
The company will process the crowdsourced data over the coming weeks with plans to implement programs this year.