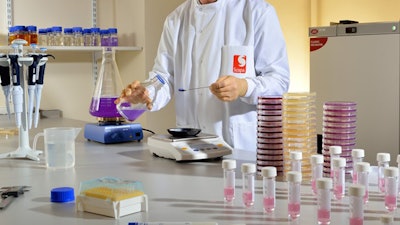 Windsor, CT – Scapa Healthcare has unveiled three new research and development centers.
Each center offers turn-key development services, design and engineering expertise and state-of-the-art manufacturing technologies to help customers bring innovative products to market rapidly.
Located in Knoxville, TN, Orangeburg, NY and Ramsbury, UK, Scapa Healthcare's R&D Centers of Excellence feature manufacturing capabilities, R&D labs, specialized engineers, scientists and program managers to drive each program from development to manufacturing to commercialization in an efficient, controlled and expedited manner.
The programs are managed through a structured, lean and effective product lifecycle management process, ensuring that all products delivered to market are under full compliance.
The Product Development team works jointly with the customer throughout the entire process; from product design and materials selection, to prototyping and user studies, and finally to product validation, manufacturing and commercialization.
Beyond product development, Scapa Healthcare can assist with regulatory services including building technical files, stability studies, sterilization validation, product registration and post-market surveillance.
Every R&D Center has a Class 7 or Class 8 cleanroom, robust quality systems and is compliant with ISO and FDA registrations for medical device manufacturing facilities.