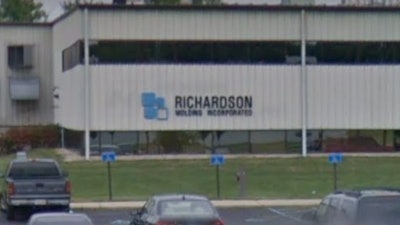 Google Earth
PHILADELPHIA, MISS. -- An Indiana-based company that makes molded plastic products will spend $5.3 million to expand its Mississippi plant, hiring 53 new workers.
Richardson Molding of Columbus, Indiana, will add the workers over two years to the 135 currently employed in Philadelphia.
The company is buying new equipment, saying it's increasing production to meet higher demand.
Mississippi Development Authority spokeswoman Tammy Craft says Richardson is expected to get property tax breaks on equipment worth about $50,000 over 10 years. The company also spent $1.25 million last year to expand facilities, and could seek property tax breaks on that work.
Workers make $37,000 a year, on average. CEO Steve Dyer says the company plans to use local training and apprenticeship programs.
Private investment firm Resource Group of Austin, Texas, owns Richardson Molding.