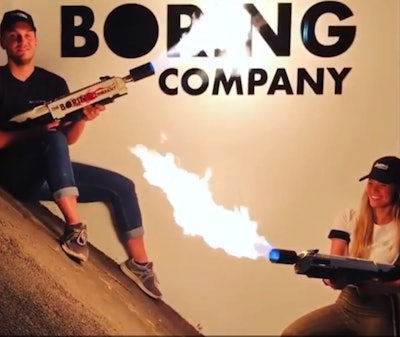 According to Elon Musk, The Boring Company has sold out of flamethrowers. In just four days, the company raised $10 million after selling 20,000 units for $500 each.
Founded in 2016, The Boring Company is Musk's latest company built upon disrupting the transportation industry by creating a network of underground tunnels to ease highly congested metropolitan areas.
According to Musk, the flamethrowers will start shipping in the spring, and will come with a complimentary fire extinguisher. Each one will also include an individual serial number, numbered from 1 to 20,000.
In 2017, The Boring Company raised capital by selling 50,000 hats for $20 each.