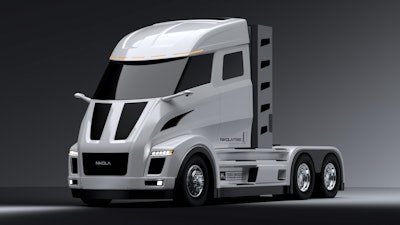 PHOENIX (AP) — A Utah-based company has selected the Phoenix suburb of Buckeye for a new plant to make hydrogen fuel cell-powered trucks (view photos in gallery).
Salt Lake City-based Nikola Motor Co. and Arizona Gov. Doug Ducey say in a joint announcement Tuesday that the Buckeye site was chosen from among 30 locations in nine states considered during a 12-month site-selection process for the zero-emission facility.
The announcement says the project will provide 2,000 new jobs and more than $1 billion in capital investment by 2024.
Nikola Motor CEO Trevor Milton says the company will transfer its headquarters and research and development to Arizona by October and has already begun planning the construction of a 1 million-square-foot (.09 million sq. meter) facility.