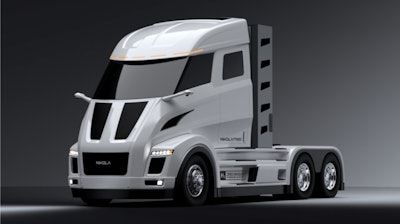 Nikola
COOLIDGE, Ariz. (AP) — A company that specializes in developing hybrid trucks has announced that it will build a manufacturing facility in Coolidge.
The Casa Grande Dispatch reports the Nikola Corporation plans to build a large plant in Coolidge that will produce hydrogen-electric vehicles designed for heavy truck transportation.
Tom Stringer, the site selection consultant representing Nikola Corp., says the plant will create between 1,800 and 2,000 jobs and bring approximately $1 billion in capital investment to the area.
According to Stringer, the project was originally targeting Buckeye. After receiving a large order from Anheuser-Busch, the company had to expedite its production schedule.
He says the company chose the Coolidge-based industrial park as the site for its manufacturing plant because it has infrastructure already in place, which will save time in the development phase of the project.
He says once the plant is operational, it will produce "several thousand vehicles per year."