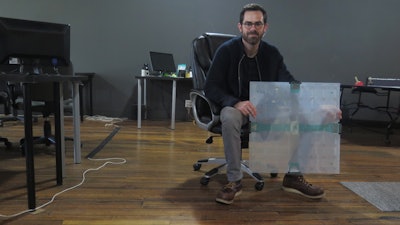 AP Photo/Ivan Moreno
Brick-and-mortar retailers are using different tracking technologies to better understand their customers and keep up with e-commerce giant Amazon. Here is a sampling of the different tracking methods available to stores:
Floor Sensors
Paper-thin tiles developed by Milwaukee-based Scanalytics measure foot compressions to analyze people's movements over time so stores know what products displays draw customers' attention and for how long. That allows businesses to study what sells, know when to schedule staff for busy times, and what store layout is most effective. The technology might still be too pricey for smaller retailers, however.
Intelligent Video Cameras
Companies such as Toronto-based Vendlytics and San Francisco-based Prism use artificial intelligence with video cameras to analyze body motions. That can allow stores to deliver customized coupons to shoppers in real-time on a digital shelf or on their cellphones on an app.
Motion Sensors
Sunglass Hut and fragrance maker Jo Malone are using laser and motion sensors from Perch Interactive to tell when a product is picked up but not bought. The technology can also make recommendations for similar items on an interactive display.
Wi-Fi Beacons
Wi-Fi beacons can track customer movements — as long as they connect to the store's internet. Because not everyone opts in, stores have a smaller sample size to analyze. Another drawback is that it's not possible to tell whether a customer is inches or feet from a product.