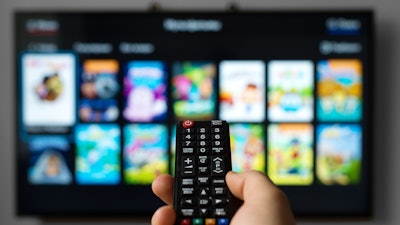 BERLIN (AP) — Germany's antitrust authority says it is launching an examination of how manufacturers of smart TVs handle users' data.
The Federal Cartel Office said Wednesday it is using newly introduced powers to conduct an examination of a whole sector to detect possible violations of consumer protection laws. Germany has strict data privacy rules.
The office plans to send questionnaires to all major TV manufacturers early next year. It wants to know whether and to what extent they collect, pass on and commercially evaluate personal data, and whether users are informed properly.
Cartel office chairman Andreas Mundt said the authority deliberately chose "an everyday product that is also used by people with no technological affinity."
He said that "smart TVs stand for the ever greater interconnectedness of objects in private life."