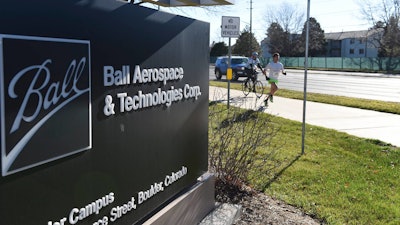 Ball Aerospace
DAYTON, Ohio (AP) — The Air Force Research Laboratory has awarded a nearly $50 million contract to a defense contractor to research ways to protect weapons systems from cyberattacks.
The Dayton Daily News reports that Colorado-based Ball Aerospace & Technologies Corp. will conduct the research at Wright-Patterson Air Force Base in southwest Ohio. The contract is set to expire in 2023.
Lt. Gen. John F. Thompson, former Air Force Life Cycle Management Center commander, has previously told the newspaper that addressing vulnerabilities in weapons systems is "paramount."