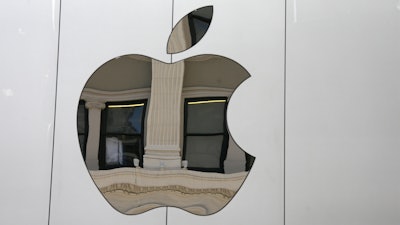 SAN FRANCISCO (AP) — Apple is scrapping its plan to release its new internet-connected speaker in time for the holiday season.
The delay announced Friday means Apple's HomePod speaker won't be available in the U.S., U.K. and Australia until early next year. Apple intended to release the $349 HomePod in early December so it could be on holiday shopping lists and compete against Amazon's Echo and the Google Home speaker.
Apple now says it needs more time to perfect the speaker's technology.
The company is touting the HomePod as a high-fidelity speaker programmed to learn people's tastes so it can become a digital disc jockey that can automatically play tunes that its listeners will like. The HomePod also will include Apple's voice-activated assistant Siri to respond to requests like the Echo and Google Home.