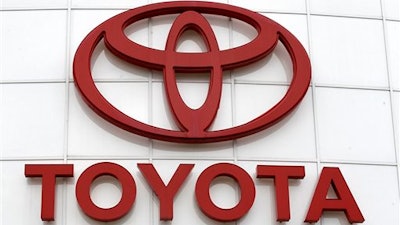 GEORGETOWN, Ky. (AP) — Toyota Motor Corp. is set to show off its new North American engineering headquarters in Kentucky.
The Japanese automaker says in a news release the unveiling of the $80 million engineering headquarters will take place Monday in Georgetown.
Among those scheduled to attend are Kentucky Gov. Matt Bevin and Toyota Motor North America CEO Jim Lentz.
Last month Toyota announced a $121 million expansion of a 2.5-liter engine capacity at its Georgetown plant.