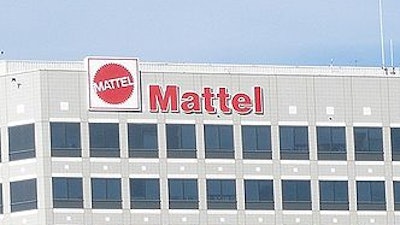 EL SEGUNDO, Calif. (AP) — Shares of Mattel Inc. dropped nearly 20 percent in after-hours trading Thursday after the company reported a third-quarter loss of $603.3 million and said sales were hurt by the bankruptcy filing of the toy chain Toys R Us.
The company also announced plans to cut $650 million in costs over the next two years and suspend its quarterly dividend beginning in the fourth quarter.
"Clearly disappointing" was how CEO Margo Georgiadis characterized the third quarter. The company said results were also hurt because retailers were managing inventory more tightly and some brands had not performed as expected.
Toys R Us, hobbled by $5 billion in debt and more intense competition, filed for protection from its creditors in September but said it planned to continue its normal business operations and work with suppliers.
Mattel had reported a profit in the same period a year earlier. On a per-share basis, the El Segundo, California-based company said it had a loss of $1.75. Earnings, adjusted for pretax expenses and non-recurring costs, were 9 cents per share. The average estimate of six analysts surveyed by Zacks Investment Research had been for earnings of 56 cents per share.
The toy maker posted revenue of $1.56 billion in the period, also falling short of Wall Street forecasts. Seven analysts surveyed by Zacks expected $1.84 billion.
Mattel's stock was down $2.87 to $12.50 in extended trading following the release of the earnings report.
Through the close of regular-session trading Thursday, it had declined 44 percent since the beginning of the year, while the Standard & Poor's 500 index was up 14 percent.