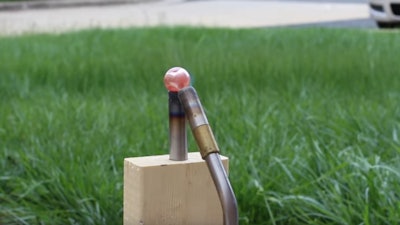 Xometry
In the newest video from Xometry's Will it... series, the company's director of project engineering, Greg Paulsen, puts multiple 3D printing materials to the test to see which can withstand the heat, specifically a nickel ball heated to 1,000°F.
He wanted to test the heat resistance of 3D Printed parts made with:
Veroclear
ASA
Nylon
Polycarbonate
Ultem 9085
Ultem 1010
PPSF
Which material do you think can take the most heat? Place your bets in the comments section (no cheating).