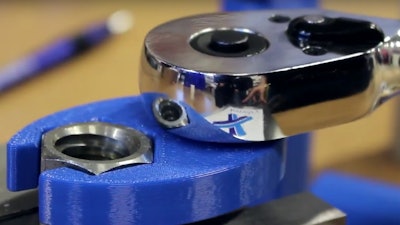 Xometry
In the latest video from Xometry's Will it... series, the company's director of project engineering, Greg Paulsen, puts multiple 3D printing materials to the test to see which can withstand the most torque.
He wanted to find out what would happen when he used a wrench to apply force to:
FDM ABS-M30
FDM Nylon 12
SLS Nylon 12
FDM Polycarbonate
FDM Ultem 9085
Which material do you think will take the most torque? Place your bets in the comments section (no cheating).
Check out the company's Will it Break? and Will it Leak? videos as well: