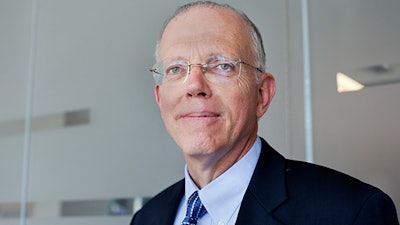 Joseph Xu, RIT
ROCHESTER, N.Y. (AP) — Rochester Institute of Technology has chosen David Munson Jr. to be its next president.
Munson is a former dean of the University of Michigan College of Engineering. He will take over at the private western New York college on July 1 following the retirement of Bill Destler.
Munson was introduced to the campus Wednesday and told an assembly he looks forward to building on the college's 2025 strategic plan and focusing on program development, faculty and student recruitment and fundraising.
RIT has 18,700 students, $73 million in sponsored and an endowment of more than $750 million.
Last year, he was awarded the Benjamin Garver Lamme Medal from the American Society of Engineering Education, the highest award for an engineering administrator.