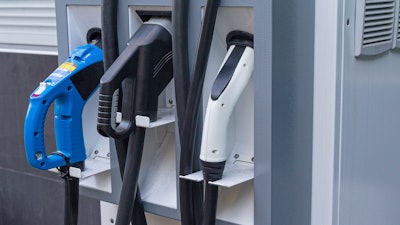 The BlueGreen Alliance recently unveiled its Supplying Ingenuity II: U.S. Suppliers of Key Clean, Fuel-Efficient Vehicle Technologies report. The research summarizes how more than 1,200 facilities in 48 states are building technology that improves the fuel efficiency of today's vehicles.
By clicking at the gallery above, you can get a clear view of some of these technologies, which are explained in greater detail below.
A full copy of the report is available at https://www.bluegreenalliance.org/resources/preview-of-supplying-ingenuity-ii/

Gasoline Direct Injection.

The virtual elimination of carburetors by more efficient fuel injection systems translates to significant improvements in the way

fuel is universally being transferred to the combustion chamber, increasing the efficiency of the engine as a whole.

Turbocharging.

B

y increasing the amount of air sent to the combustion chamber, smaller, more efficient engines can be used to create the same horsepower and torque as the larger, less efficient engines of the past.




48-volt Hybrid Systems.

They

provide the ability to electrify a wide variety of engine controls, braking, and ancillary systems to improve efficiency in conventional gas-powered vehicles without electric propulsion.




Lightweight Materials.

The use of more composites has created lighterweight vehicles that still meet

body integrity and safety standards, while lowering fuel consumption.




Hybrid Powertrains.

I

ntegrating electric vehicle technology, such as regenerative braking, electric motors and batteries, with traditional gasoline engine technology conserves fuel without sacrificing power and convenience.




Cylinder Deactivation.

This

allows vehicles to reduce the number of cylinders in use until they are needed, allowing larger engines to be more fuel-efficient.




Start/Stop Components and Systems

. Turning off the engine when the vehicle is not moving, and instantly restarting when the accelerator is pressed ensures less gas is wasted while idling.




8+ Speed Transmissions

. They provide significant boosts to fuel economy by ensuring vehicles are operating at the optimal RPM.


Continuously Variable Transmissions (CVTs)

allow seamless gear changes and a wide range of gear ratios that keep vehicles operating at the correct RPM, while boosting fuel economy.




Electric Power Steering.

Replacing the pulley/power steering pump systems with battery power reduces parasitic load on the engine.




Low Resistance Rolling Tires

. They ensure good grip on the road while reducing wasted energy by decreasing the effort needed to move the vehicle.