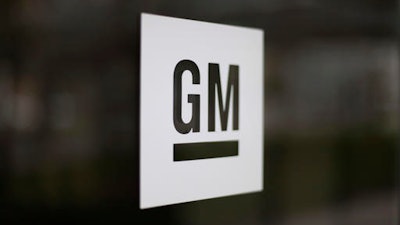 BEIJING (AP) — General Motors Co.'s main joint venture has been fined 201 million yuan ($29 million) for violating anti-monopoly rules, adding to a string of penalties imposed on foreign auto brands over the past two years.
The Shanghai Price Bureau said Friday that Shanghai GM, the U.S. automaker's venture with state-owned Shanghai Automotive Industries Corp., improperly suppressed competition by enforcing minimum prices dealers were allowed to charge for Cadillac, Chevrolet and Buick models.
Setting minimum sale prices is common in many markets but lawyers say Chinese regulators appear to regard it as an improper restraint on competition.
Chrysler and Audi faced similar fines in an industry-wide investigation that began in 2014 following complaints auto buyers were being overcharged. A dozen Japanese auto parts suppliers also were fined on price-fixing charges.