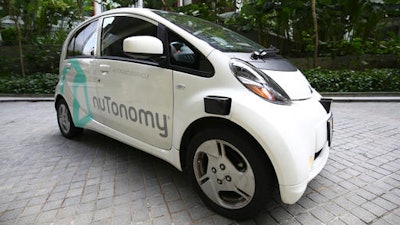 BOSTON (AP) — Driverless cars are closer to becoming a reality in Boston.
Mayor Marty Walsh says the city and the Massachusetts Department of Transportation have signed a memorandum of understanding with nuTonomy, a Cambridge-based software developer for self-driving vehicles. Walsh says tests on public roads in the city could begin by the end of the year.
Walsh, a Democrat, and Republican Gov. Charlie Baker previously issued executive orders allowing for the on-street testing process.
The mayor calls it an exciting step forward for the city.
State transportation secretary Stephanie Pollack says testing will follow a "rigorous approval process and respective safety protocols."
An engineer from nuTonomy will ride in the cars during testing and be prepared to take control of the vehicles if necessary.