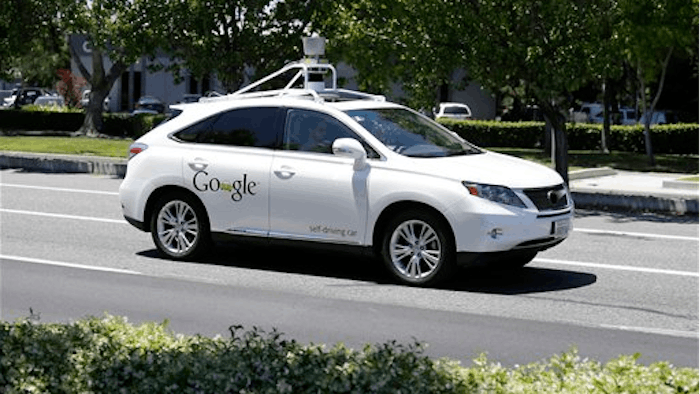 PHOENIX (AP) — Google is laying the groundwork for its first testing facility in metro Phoenix for its self-driving vehicles.
Google spokeswoman Lauren Barriere said Thursday that the company plans to set up a 39,000-square-foot space in Chandler.
The facility will serve as a hub as the company continues to train test drivers while maintaining a fleet of vehicles.
Barriere says testing will also expand into other suburbs including Phoenix, Tempe, Mesa and Gilbert.
The self-driving cars were tested in Phoenix's dry and dusty environment this past summer.
Google officials had previously said they wanted to see how the vehicles fared in high temperatures and massive dust storms.
The vehicles have also been tested in Mountain View, California — where Google is based — Austin, Texas, and Kirkland, Washington.