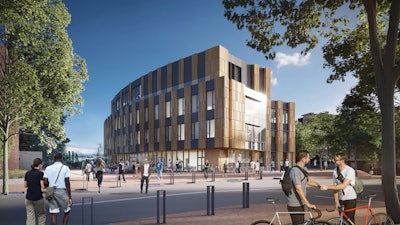 LMN Architects
SEATTLE (AP) — Seattle-based Amazon is giving $10 million to help the University of Washington double the capacity of its computer science and engineering program.
The University of Washington said Thursday the money will help it build a 130,000-square foot facility to accommodate increasing numbers of students interested in computer science. The new building will allow the university to double, to more than 600, the number of degrees the department awards each year.
Amazon founder and CEO Jeff Bezos said in a statement that the university's expanded computer science program will benefit the whole community.
UW President Ana Mari Cauce says the university currently has to turn away students who want to study computer science because there's not enough room.
The university is trying to raise $110 million for the building, which is expected to open in 2019.