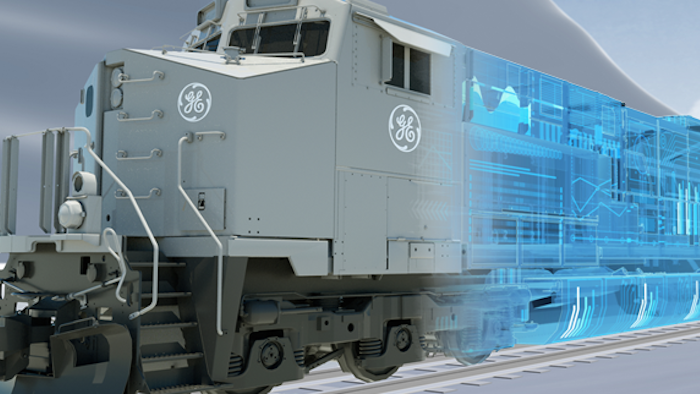 GE
GE Transportation, in collaboration with Intel, has introduced a "superbrain" platform solution for locomotives that transforms them into mobile data headquarters – helping make trains smarter and faster.
The embedded solution, unveiled today at InnoTrans 2016, improves operations, fuel efficiency, horsepower and emissions, and enhances a locomotive's tractive effort.
The GoLINC system – network, communication and application management platform capable of turning any locomotive into a mobile data center – features the 6th Gen Intel Core i7 processor.
GoLINC interfaces with both on-board and off-board GE and third-party systems to create a powerful Predix-edge-enabled device. It's the brain of the train on more than 6,000 locomotives today. The new offering will allow for better data management and video analytics on the locomotive, and enables the creation and deployment of future technologies into the GoLINC platform.
"This platform enhancement to the GoLINC mobile data center saves time and lowers costs by reducing the amount of data transferred over cellular connections, and will enable the rail industry to perform at its best," says Val Stoyanov, Intel's GM, Global Transportation. "We look forward to continued collaboration with GE Transportation."
The Intel collaboration is one of several announcements GE Transportation is making at the biennial InnoTrans international trade fair. The announcements build on the vision of a digitally connected rail ecosystem GE Transportation spotlighted in 2014 when it introduced its integrated suite of software solutions, powered by the Rail Operating System.
To learn more, visit www.getransportation.com/innotrans2016, or meet GE Transportation in Hall 6.2 501 at InnoTrans.
InnoTrans 2016 continues through Friday in Berlin.