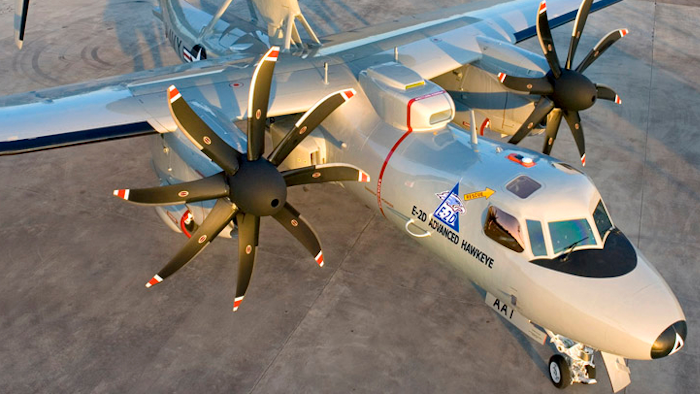 Northrop Grumman
Northrop Grumman has received a U.S. Navy contract to begin production of a second Japanese E-2D Advanced Hawkeye airborne early warning (AEW) and surveillance aircraft.
The first Japanese E-2D is in production and will be delivered in 2018.
The aircraft will be produced at the company's Aircraft Integration Center of Excellence in St. Augustine, Florida. Northrop Grumman will manufacture the Japanese E-2D on the same multiyear production line used for U.S. aircraft, which allows for a more efficient and affordable delivery schedule. The E-2D is the world's only AEW aircraft in production.
In 2014, the Japanese Ministry of Defense competitively selected the E-2D to fulfill the nation's AEW requirements. The Japan Air Self-Defense Force has operated the E-2C Hawkeye since the 1983. The E-2C is also currently used by Taiwan, France and Egypt.