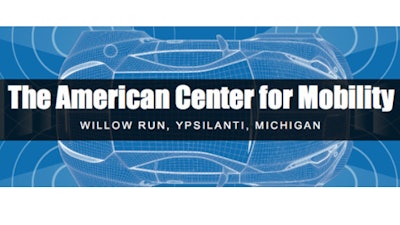 LANSING, Mich. (AP) — Michigan has approved $17 million in funding to help convert the site of a former General Motors plant that once pumped out World War II-era bombers into an autonomous car testing facility.
Also Tuesday, the Michigan Strategic Fund board approved a $5.7 million performance-based loan for an auto industry supplier in Flint.
The American Center for Mobility is planned for 311 acres at the Willow Run site in Washtenaw County's Ypsilanti Township. The money is for design and construction of research facilities.
Gov. Rick Snyder says in a statement Tuesday that Michigan is "making a major commitment to the next chapter of the state's legendary automotive history."
In Flint, the state says C3 Venture plans a $9.7 million investment. The state says about 380 new jobs are expected.