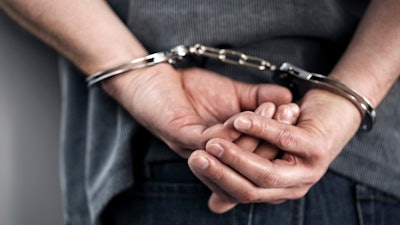 iStock
LOS ANGELES (AP) — A California man charged with allegedly attempting to sell sensitive information used in military and commercial satellites to the Russians was ordered jailed without bail Friday.
Gregory Allen Justice of Culver City was arrested Thursday by FBI agents.
Authorities say the 49-year-old engineer, who worked for a Los Angeles defense contractor, provided proprietary software technology and other information to an FBI agent he thought was a Russian spy.
He was charged with economic espionage and violating the U.S. Arms Export Control Act.
"Mr. Justice allegedly placed his own interests of greed over our national security by providing information on sensitive U.S. technologies to a person whom he believed was a foreign agent," Assistant Attorney General John P. Carlin said in a statement Friday. "In the wrong hands, this information could be used to harm the United States and its allies."
An attorney for Justice could not immediately be located, and his phone number has been disconnected.
According to court documents, Justice was paid between $500 and $1,000 during each of several meetings he had with the undercover agent earlier this year.
The agent said Justice explained he needed the money to provide medical care for his seriously ill wife, although some of it appeared to have been given to another woman. Her relationship with Justice wasn't explained.
According to the court documents, Justice had been employed by the unnamed defense contractor since 2000, and he had most recently been working on military and commercial satellites.
Authorities said he stole proprietary trade secrets from his employer and passed them on to the undercover agent he believed worked for a Russian intelligence agency. They say he also provided documents containing technical data that under federal law are tightly restricted for export.
If convicted, he faces a maximum of 15 years in prison on the espionage charge and 20 years on the Arms Export Control Act violation charge.