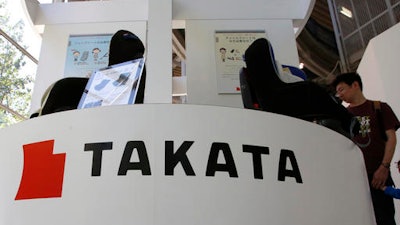 AP
DETROIT (AP) — A U.S. Senate report says at least four automakers are selling new vehicles that have potentially deadly Takata air bag inflators.
The report by Commerce Committee Democrats says some 2016 and 2017 models from Fiat Chrysler, Mitsubishi, Toyota and Volkswagen have a type of inflator that is prone to rupture and presents a potential danger to drivers and passengers.
Takata inflators can deteriorate over time when exposed to moisture and high temperatures. Takata has agreed to recall original equipment inflators that lack a drying agent in phases by the end of 2018.
Sen. Bill Nelson of Florida says the automakers should replace the inflators before the cars are sold so they don't eventually have to be recalled. But the cars currently aren't under recall and can be sold legally.