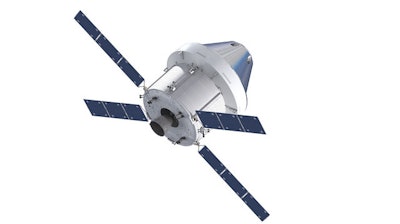 NASA
CINCINNATI (AP) — Space industry officials including a space flight veteran plan to visit a machine shop in southwest Ohio that is contributing to NASA's Orion and Space Launch System programs.
Organizers say retired astronaut Brian Duffy and members of the Orion and SLS leadership team will be joined Wednesday by Republican U.S. Sen. Rob Portman of Ohio, other local officials and community leaders, and students in the program at Metalex Manufacturing Inc., in Cincinnati.
The machine shop is among dozens of small businesses supplying hardware and components to the programs.
Orion is meant to expand human exploration in space, principally Mars. The 11-foot capsule will blast off atop an SLS megarocket still under development by NASA. An unmanned test flight of Orion and the new SLS rocket is planned for 2018.