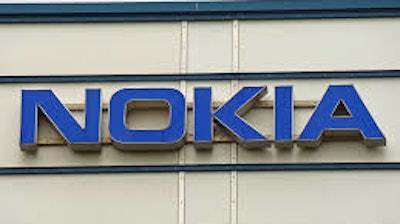 HELSINKI (AP) — The Nokia mobile phone is coming back.
The Finnish telecoms company, which has focused on networks since it sold its troubled devices unit to Microsoft in 2014, said Wednesday it is bringing out "a new generation" of cellphones and tablets together with a new company called HMD.
Nokia will not make the phones or tablets itself. Rather, HMD, which is led by a group of former Nokia and Microsoft executives, will produce them under the Nokia brand. No details were disclosed on when the first handsets might be ready for market, how many the companies plan to make, or what specifications they would have. HMD will invest $500 million in the next three years.
Ramzi Haidamus, president of Nokia Technologies, said the new venture will allow it to "participate in one of the largest consumer electronics markets in the world." Nokia was one of the world's top mobile phone makers until the advent of smartphones such as the iPhone and Android-based systems.
It also increasingly struggled to compete with cheaper models from competitors in emerging markets in Asia and elsewhere. It ultimately sold its loss-making devices and services unit to Microsoft in a $6.1 billion deal in 2014.