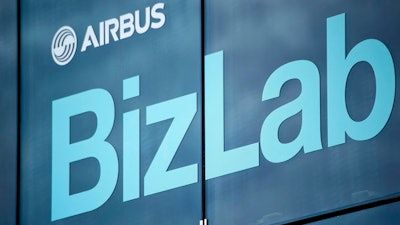 GOUSSE Herve - MasterFilms
With one year in the books, Airbus BizLab in Toulouse is inviting talented and inventive start-ups to apply for its second call for projects.
Over the past year, Airbus BizLab has hosted 15 start-ups and 27 Airbus internal projects on its six month acceleration program. During the same period, Airbus BizLab has extended its international presences to three locations - Toulouse (France), Hamburg (Germany) and Bangalore (India) — supporting the Airbus strategy to create a global network of business accelerators.
"The BizLab has been attracting innovative start-ups from all over the world. We are extremely proud that four of these start-ups, accelerated in the BizLabs of Toulouse and Hamburg, have just succeeded in obtaining substantial funding from global investors," said Bruno Gutierres, head of Airbus BizLab.
Airbus BizLab Toulouse will open its doors to early-stage start-ups with the most innovative concepts that can be applied to the aeronautical sector.
Project proposals can be submitted now until May 22, 2016 via the F6S platform. F6S is a global network for founders and start-up programs from all over the world, with thousands of registered start-up organizations.
After the selection process, Airbus will offer the selected early-stage projects wide-ranging support in the form of a six-month acceleration program.
In addition, in 2016, the start-ups will continue to have support from BizLab beyond the six-month period thanks to a post-acceleration service.
The selected project candidates will have access to:
Airbus coaches, experts and mentors in various domains (technology, legal, finance, marketing, etc.).
Free office space.
A dedicated mentor.
Learn and act sessions.
Access to prototyping and test facilities.
A demo day with Airbus decision makers, partners, subsidiaries, customers, and venture capital.
The projects will include the development of a product, a service or an application related to augmented reality, as well as robotics, internet of things, passenger experience, digital factory and financial technology.
BizLab is a global aerospace business accelerator where start-ups and Airbus "intrapreneurs" (internal entrepreneurs) can work together to speed up transforming their innovative ideas into valuable businesses.