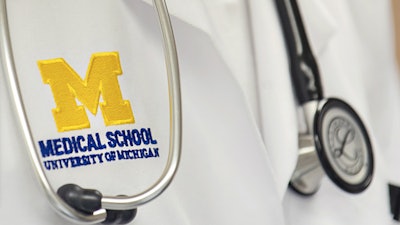 ANN ARBOR, Mich. (AP) — A $3 million gift is helping the University of Michigan start a fund to help bring potential developments in the engineering and medical research fields to market.
The Ann Arbor school's Board of Regents on Thursday approved the Monroe-Brown Seed Fund, which is a collaboration between the university's College of Engineering's Center for Entrepreneurship and the Medical School's Fast Forward Medical Innovation program.
The gift is from the Monroe-Brown Foundation.
The fund will award seed money to biomedical startup companies that are joint efforts between the university's engineering and medical schools. Such grants are designed in part to accelerate the commercialization of biomedical research and boost educational opportunities.