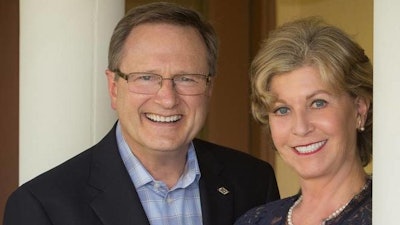 University of Kentucky
LEXINGTON, Ky. (AP) — A University of Kentucky alumnus and his wife have given $7 million to rename the Department of Biomedical Engineering, adding an endowed chair and two endowed fellowships.
The university says the gift from F. Joseph Halcomb and Joani Halcomb will establish the F. Joseph Halcomb III, M.D., Department of Biomedical Engineering, pending approval from the University Senate and the board of trustees. It will be the first named department at the university.
Halcomb was inducted into the College of Engineering's Hall of Distinction in 2014.
He said in a news release from the university that more than anything, he wants students in the biomedical engineering program to make a difference in the lives of patients.
Halcomb has spent 30 years in the medical device and biotechnology industries. He earned mechanical engineering and medical degrees from UK in the 1970s.