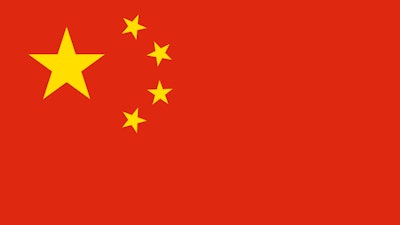 China's education minister said Thursday that the country's second-tier universities should gradually reform their curricula to produce graduates with technical skills that better match the needs of the labor market.
Yuan Guiren said at a news conference on the sidelines of the annual national congress that most of the more than 2,500 Chinese universities and colleges focus on theory and scholarship while few teach applied skills.
"The programs at our higher learning institutes don't match our country's economy and industries," Yuan said. "As a result, our college graduates cannot find suitable jobs while employers cannot find suitable talents."
A record 7.65 million Chinese students will graduate from college this year, putting pressure on the government to find them proper employment or risk turning them into a source of social instability.
Yuan said Beijing will encourage graduates to be enterprising while actively helping them find jobs.
"It's a challenge that the number of graduates increases while the economy slows," Yuan said.
Last year, China's economic growth slowed to a 25-year low of 6.9 percent. On Saturday, Premier Li Keqiang said in a report that authorities have set a growth target of 6.5 to 7 percent for this year.