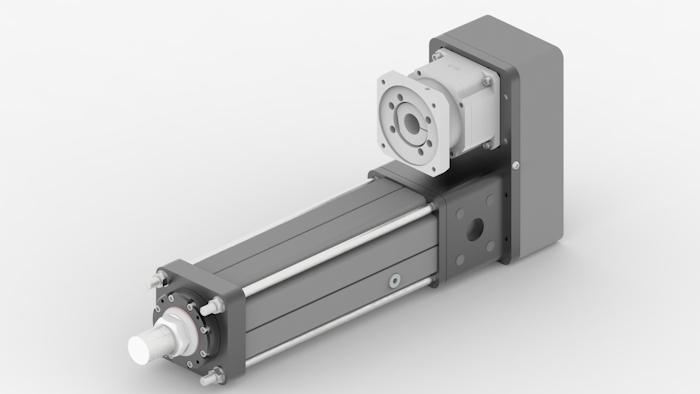 Curtiss-Wright Sensors & Controls Division (Gilbert, AZ) has announced the release of the second frame size of its next-generation Exlar brand FTX Series actuators. These high-force electric rod style actuators now offer higher performance and easier maintenance than previously available, says the company. Based on planetary roller screw technology, the FTX Series offers high robustness in a compact form factor, making them an ideal alternative to hydraulic cylinders. With continuous force rating to 44 kN (10,000 lbf), speed to 1166 mm/sec (46 in/sec) and stroke lengths from 150 mm (6 inches) to 900 mm (3 feet), the FTX125 can be applied across a wide range of linear motion applications.
The FTX125, a next-generation version of the current FT45 model, features the following key enhancements over the existing FT Series designs: 
High capacity planetary roller screw offers up to 15X the life and significantly higher shock load resistance than a comparably sized ball screw.

IP65 (min.) environmental protection.

Idler pulley design greatly simplifies motor installation and belt tensioning/maintenance.
Grease zerk fitting and removable front seal bushing greatly simplify maintenance and re-greasing of nut assembly to maximize actuator life.
Modular design with bolt-on mounting hardware allows mounting style reconfiguration in the field using commonly available tools.
www.cw-sensorsandcontrols.com;  480-758-6026