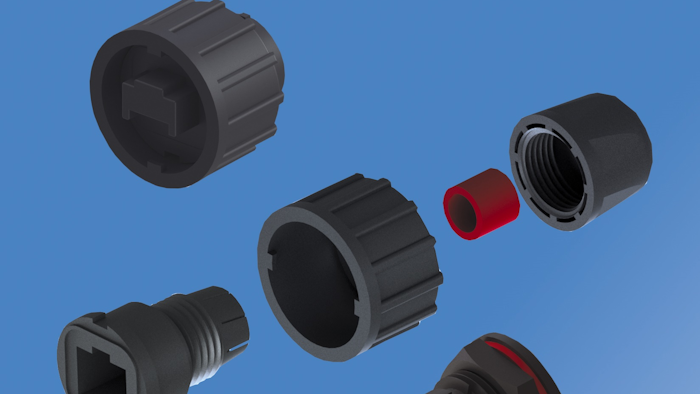 A new series of waterproof connectors suitable for 100Base-T (Fast Ethernet) applications are now available from Keystone Electronics Corp. (Astoria, NY). Features of these new RJ45 jacks and sockets include:
IP68 rating for underwater, dust and other harsh environments.

Increased durability, with the ability to endure a minimum of 500 insertion cycles.
Rated for 125 VAC RMS, these jacks are fully compliant with IEEE and IEC standards.

 

A variety of styles available to accommodate design applications with numerous mounting and port size options including an RJ45 plug housing and waterproof cable jack cover and connector assembly.
www.keyelco.com; 800-221-5510