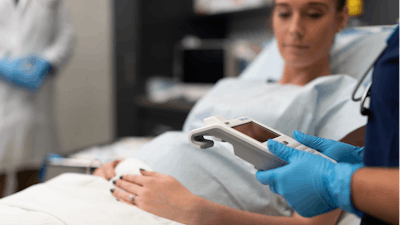 Eastman Medical
As the coronavirus (COVID-19) outbreak continues to spread, its impact on global economies and healthcare infrastructures increases exponentially. While governments, NGOs and international corporations assess their pandemic response protocols and crisis plans, disinfectant-resistant materials will become increasingly standard for medical devices. The risk/return ratio makes it economically efficient to switch from PC/ABS to copolyesters such as Eastman Tritan MXF, which offer higher impact strength, easier processability and inherent chemical compatibility with more than 30 different disinfectants used by hospitals and other healthcare providers.
Medical device failure has long been a contributing factor to the overall cost of healthcare. Device cracking, crazing, fogging, leaks and electronic systems failures are often caused by material breakdown due to harsh chemicals used to clean hospital equipment. In the United States and Western Europe, stringent disinfectants are routinely used to combat healthcare acquired infections (HAIs), which lead to poor outcomes for patients and non-reimbursable expenses for providers. Consequently, there's a baseline awareness across the value chain about the need for durable, chemical-resistant materials. However, healthcare hygiene practices vary across the globe.
For example, on Mainland China where this coronavirus originated, previously inconsistent hygiene standards are being quickly rectified to combat the disease. The same scenario is playing out around the world, as people realize the critical importance of hospital cleanliness to containing the virus. As a result of this increased awareness, it follows that device breakdown will become more prevalent over time due to the application of stringent chemicals necessary to combat coronavirus and other infectious diseases. Healthcare providers worldwide are now under intense pressure to implement effective cleaning regimens in acute-care settings. That's why materials matter—now more than ever.
Moving forward, hospitals and healthcare providers will seek products made from materials that can withstand rigorous quality processes. Accordingly, original equipment manufacturers (OEMs) will be forced to source materials that demonstrate cleanability and durability for their products to remain competitive. Molders and designers must embrace change by working with next-gen polymers that meet hygiene specifications.
To help standardize the selection process, the Healthcare Surfaces Institute (HSI) has created a healthcare product certification process. HSI's certification program provides guidance for product development and testing requirements, including screening methods for material selection prior to finalizing product design.
Furthermore, Eastman has developed two easily replicable tests to help quality and design engineers evaluate materials. Eastman's 4-step test is designed to screen polymers for disinfectant compatibility prior to selection and design, while the simple drop test for electronic medical device housings measures how high-stress areas perform after being disinfected and dropped. By utilizing Eastman's test methodologies, OEMs can make more durable, chemically compatible medical devices.
The World Health Organization notes that coronavirus may persist on surfaces for a few hours to several days and recommends killing it with disinfectant. Hygiene is key to containing the spread of contagious diseases. So why keep designing with old materials that can't withstand necessary cleaning?