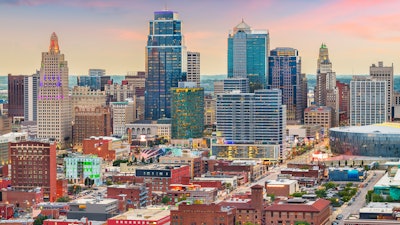 Kansas City Area Development Council
The Kansas City Area Development Council (KCADC) yesterday announced US Motor Works, a manufacturer and distributor of after-market automotive parts, is investing $19.2 million in a new, 167,000-square-foot fulfillment center in Liberty, Missouri.
The facility will be located at the Heartland Meadows Industrial Park, which will help US Motor centralize distribution, expand capabilities and shorten delivery times.
The company currently operates six North American facilities, with headquarters in Santa Fe Springs, California.
The facility be US Motor's first in the Midwest. US Motor has four facilities in California, one in Duluth, Georgia and one in Monterrey, Mexico.
"Our new facility will be three days away from 90% of the country by truck," said Gil Benjamin, president and CEO of US Motor Works.
The fulfillment center is projected to operate at full capacity in January 2024.
"With more than 70 million square feet of industrial development in the last ten years and more than 190,000 skilled workers, Kansas City has established itself as a leading center for distribution operations within North America," said Chris Gutierrez, president of KC SmartPort.
US Motor has been family-owned and operated since 1995 and has more than 300 employees. The company has been expanding operations rapidly over the past five years.