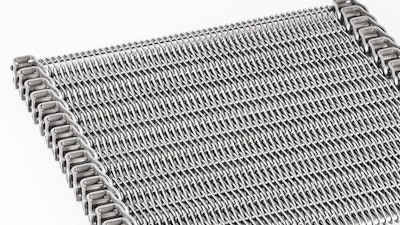 Wire-Mesh Products, Inc.
Wire-Mesh Products, Inc. (WMP), a manufacturer of wire mesh conveyor belts, announced its acquisition of Penn Wire Products Corp. (PWP), a supplier of wire belts and related conveyor components located in Lancaster, Pa.
This merger will combine over 100-plus years of experience and over 80 manufacturing personnel.
"Wire-Mesh Products takes pride in its success with specializing in high-temperature belts over the past 40 years," WMP owner and vice president Dustin Carl said. "We look forward to seeing how this merger with PWP will continue to strengthen our position in the food industry and build up our portfolio of available food-processing products."