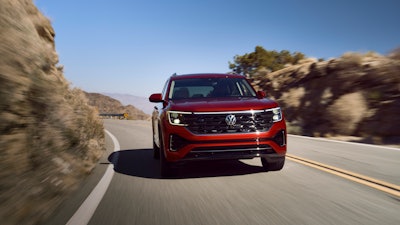 Volkswagen
BERLIN (AP) — A German court on Tuesday rejected a lawsuit by environmental group Greenpeace aiming to force automaker Volkswagen to stop selling vehicles with combustion engines by 2030.
The civil case echoes several other lawsuits brought by climate campaigners, including one against luxury car manufacturer BMW that was dismissed last week.
The Braunschweig regional court ruled Tuesday that VW was acting within the law, German news agency dpa reported.
The automaker welcomed the verdict, but Greenpeace said it would appeal.
"Companies like Volkswagen which harm the climate have a responsibility to lower their CO2 emissions much faster and end their fossil business models," the group said in a statement. "That's the only way to slow the climate crisis."
Scientists say greenhouse gas emissions such as those produced from burning fossil fuels need to be sharply reduced in the coming years to limit global warming to 1.5 degrees Celsius (2.7 Fahrenheit) this century.