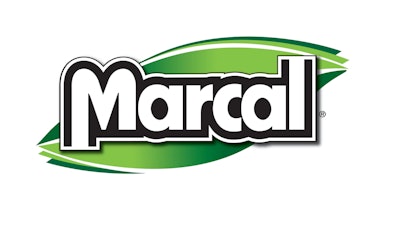 Marcal Paper, a maker of recycled and eco-friendly bath, towel and tissue products, announced today that it has acquired von Drehle Corporation, a provider of towel and tissue products for the away-from-home market.
Von Drehle will operate as a division of Marcal Paper. Terms of the transaction were not disclosed.
Von Drehle Corporation, founded in 1974, is headquartered in Hickory, North Carolina. The company's more than 500 associates operate production facilities throughout the southeast United States and in Las Vegas, Nevada. The combined company provides customers with a broad product range and enhanced scale, expanding Marcal's footprint to service customers all along the East Coast and across the country.
Founded 90 years ago, Marcal is one of the oldest tissue manufacturing companies in America. It started as a small, family-owned business. Today, the company employs more than 900 associates across 10 facilities.
Headquartered in Elmwood Park, New Jersey, Marcal is at the center of a multitude of recyclable resources, which has enabled the company to develop and manufacture sustainable paper products.